Welcome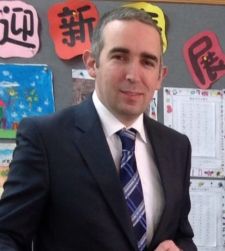 I warmly welcome you all to this new website for St. Ronan's Primary and Nursery School. St. Ronan's provides a quality education for children aged 3 – 11 years in the town of Lisnaskea and surrounding areas. St. Ronan's is a Catholic school but we accept children of all religions and none. It is an inclusive and welcoming place for all.
The website will give you a useful insight into life in the school and some of the extra activities we undertake so as to provide our children with as many experiences and opportunities as possible.
There are also useful sections for parents which are full of information and these should answer some of the questions you may have. If you would like to find out more about St. Ronan's, please telephone or email the school or feel free to drop in and see the school at work.
Brian McGrath
Principal
Notices
Wraparound Care
We are gathering information on the potential of offering Childcare facilities in the school (school going age children). Please complete this initial survey (link below). Thank you for your time.
https://forms.office.com/r/3L8Wb0xTJZ
Consultation of DRAFT Anti-bullying policy
Policy can be accessed on Our School - Policies - Anti-bullying policy (DRAFT)
Please clink the link to access Parent Survey
https://forms.office.com/r/W1cNXtQB1m
Paired Reading P4 - P7
Paired Reading Starting Week Commencing 8th Novenber
A simple guide
Do you want to help your child with reading?
Do you want to make it enjoyable for you and your child?
Would you like to help your child …
Achieve greater fluency
Improve understanding
Extend his / her reading skills
Experience a wider range of reading materials
Would you like to help your child to read without…
Fussing or scolding
Losing your temper
Going up the walls?
Well then do PAIRED READING which is a simple and well tried method for you to use to support your child's reading at home
You will:
Enjoy the closeness with your child
Be proud of her / his success
What to do: Reading together
Use a book your child has chosen
Find a quiet, cosy place to read with your child, making sure you can both see the book clearly
Talk about the pictures and the story
Then both of you start reading the story out loud together
Read at the same speed as your child and make sure he / she says every word with you
When you're reading together and he / she misses a word, or gets it wrong, use the RESCUE ROUTINE
RESCUE ROUTINE
Point to the word and wait for about 5 seconds (count up to 5 in your head) - this is important because it gives your child a chance to try the word again
Is he / she gets the word right before the time is up, give lots of praise
If he / she does not get the word right before the time is up, say the word - get he / she to repeat it after you - add a word of praise
After the troublesome word, continue reading out loud with your child as before
What to do: Reading alone
When you and your child are reading aloud together your child may feel confident enough to wish to read alone. All he / she needs now is a way of telling you to stop reading aloud without interrupting the story.
Let he / she pick their own way of telling you to stay quiet.
This could be:
A tap on the table or book
A squeeze of the arm
A nudge
Other signal
So when you're reading together and he / she gives you the sign, go silent and let him / her continue reading on his / her own. However, stay beside your child - they will still need some help.
When your child is reading on their own and gets stuck on a word, use the rescue routine again - don't let him / her be stuck for more than five seconds
After using the rescue routine always start reading aloud with your child again and keep on reading until he / she gives you the signal to be quiet again.
And that's all there is to it!
Remember:
When your child misses a word or gets it wrong, always use the rescue routine
Never allow your child to be stopped or stuck for more than five seconds
Don't ask your child to sound out or break up any word
Above all, keep the story going.
However, stop from time to time to talk about the story e.g. at the end of a page or a chapter you could talk about what has happened so far, how he / she feels about the story and what might happen next.
Finally…
Do a little paired reading every day - at least 10 minutes but not more than 15 minutes a day unless your child really wants to do more
Fill in your reading record
Latest Photographs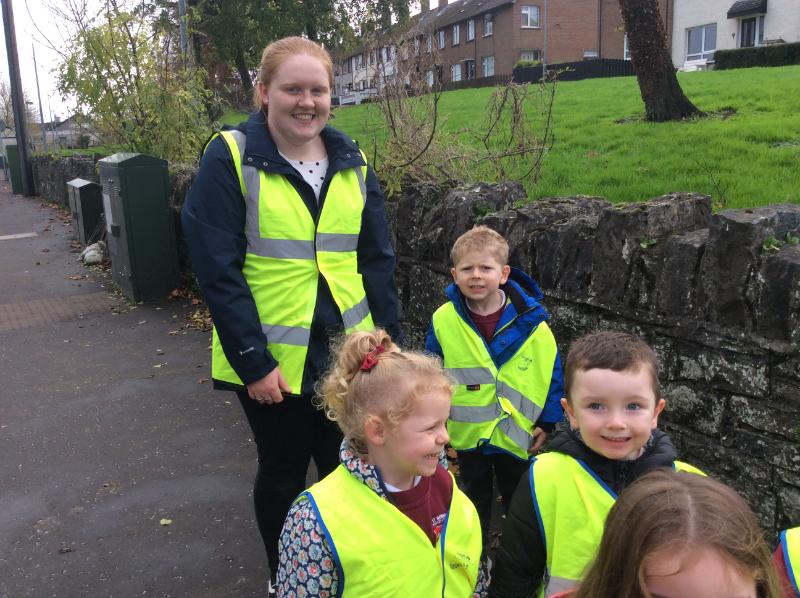 Upcoming Events...
Tuesday, 7th December 2021
Musical Pathways (12.45 - 2.45pm. P3, P3/4, P4)
Wednesday, 8th December 2021
GAA Coaching skills
Christmas Dinner
Christmas Jumper Day
Mile a Day Santa Run
Thursday, 9th December 2021
Clarinet tuition
Parkour / Free Running (P6, 3 - 4pm)
Friday, 10th December 2021
PE (P1 - P4)
Swimming (P7PF, 12.45pm)
Saturday, 11th December 2021
Christmas Craft Fair (Assembly Hall)
St Ronan's Primary and Nursery School Brookeborough Road Lisnaskea Enniskillen Co Fermanagh BT92 0LA | Phone: 028 67 721 511